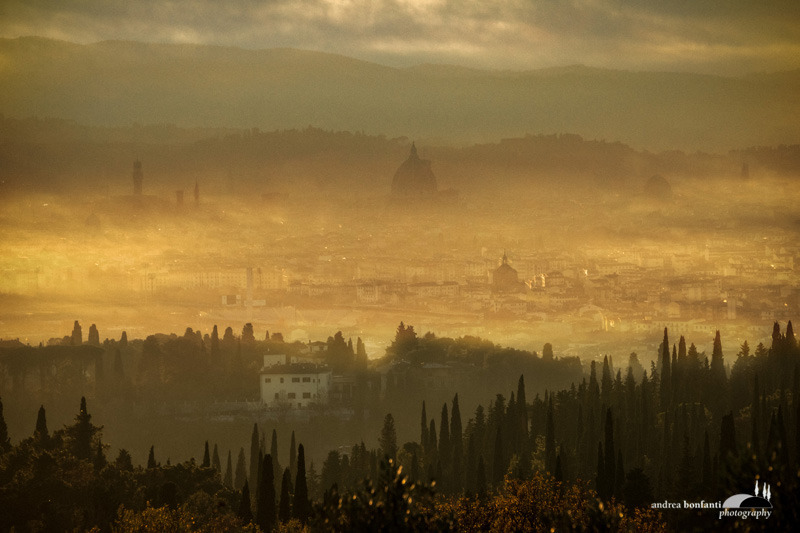 The Hills Of Florence
The surrounding hills of Florence are an opportunity for those who want to combine photography with a pleasant and relaxing guided tour out of the city.
Fiesole, Settignano, Arcetri are peacefully quiet and offer you the chance to shoot breathtaking views of Florence. Perfect for the tourist who wants to leave behind the city chaos and lose himself in the charming Tuscan countryside.

A hilly landscape spotted by bright green olive groves emphasized by dark, winding rows of cypress trees, colorful in spring with spontaneous flowering of poppies and brooms, crowned on top by a castle or ancient tower.
Romantic charming hamlets with their cobbled narrow streets to tiptoe alongside the pastel colored houses.

Looking down, finally, here appear as if by magic the red roofs of Florence, guarded over for centuries by Brunelleschi's great Cupola.

by car with some short and easy walking
lenght of the tour approximately 3 hours
max 4 people
cost of the tour: starting from 180€ (cost per tour, not per person)

Meeting point: piazzale Michelangelo (bus n.13) under the statue of David.
At the end of the tour you will be driven back to Piazzale Michelangelo.
---