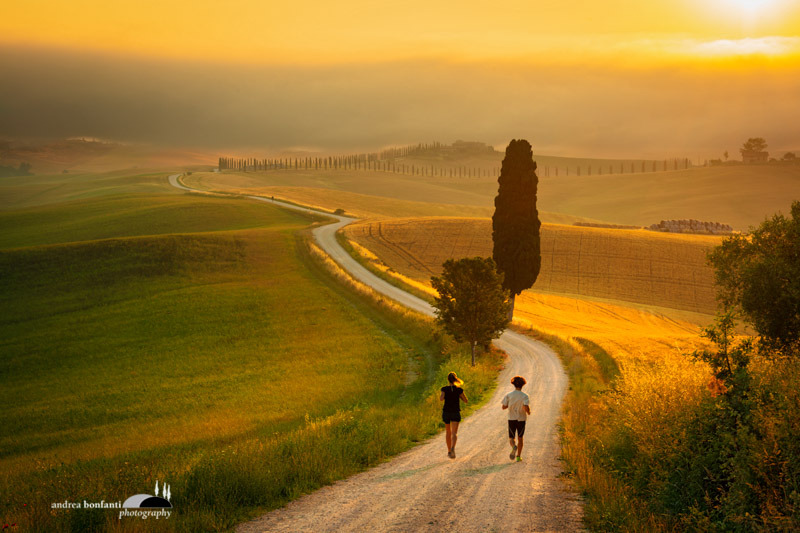 Crete Senesi Alternate Take
These evocative lunar landscapes can be reach in about 30 minutes driving from Siena.
Absolutely fascinating are some autumn and early spring sunrises when, in certain weather conditions, the cypress trees up on the hills and the farmhouses, because of the mist seem to be just like islands floating over an ocean of fog.
While on a sunny early summer afternoon the huge ripe wheat fields, sunflowers and red honeysuckles become the focus of this landscape, covererd with colorful and precious graphic patterns.

Only by car, through scenic and sometime unpaved roads (so called "strade bianche")
Max 4 people
Lenght of the tour: about 4 hours moving from Siena and surroundings
Cost of tour: starting from 200€ (cost per tour, not per person).

Meeting point directly at your hotel in Siena or in the surroundings
Meeting time to be defined (Sunrise or Sunset tour)
At the end of the tour you will be driven back to your hotel.
---